BY BRUCE BELFIORE | September 6, 2017
I think it was college basketball legend John Wooden of UCLA who said "coaching is teaching." So if you are trying to build your contact center team, channel your inner teacher!
This is often lost on managers who get buried in process papers and reports. You need to get out there and engage with your people; mentor them and make them students of contact center excellence.
It's All Greek to Me: Bring Socrates to Your Center
Try this mental exercise. Think of your substantive interactions with your team as continuing education opportunities. Use the Socratic method to connect – that is, ask leading questions and listen carefully to the answers, ask follow up questions, and offer your opinions and advice. Go back and forth until you hone in on the correct questions and the optimal solutions. We have known since ancient Greece that this is the best way to engage, learn and understand.
Toss this around in your head until you feel comfortable with it, and then give it a try with your people. Make a conscious effort to be a sponge for information. Make a conscious effort to organize the information you receive. Focus on your analysis and on formulating your solutions – including those that are innovative. Then, offer your best coaching advice in a way that your colleagues will really understand.
This approach is extremely satisfying and effective.
The Right People in The Right Seats on the Bus
Coach Gino Auriema, another extraordinary college coach (University of Connecticut women's basketball) said "I don't hire good coaches. I hire good people. If they turn out to be good coaches, that's a plus."
Given the tools available in today's hiring world, you can start out with both: good people who have a statistically high probability of being excellent coaches for your team. Whether these people are at the supervisor level or higher, choose them and train them carefully. Then place them with the teams that will best bring out their leadership skills and boost your center's productivity.
Train, Train, Train
What do you honestly think about the training program at your center? Does it need a stem-to-stern assessment? Many programs that I see do need some help. Do you need to add some budget for courses that will elevate the performance of your center at all levels?
Have you, yourself, had a refresher management course in the last year or two? With the pace of change in our industry, you will be doing everyone in your organization a favor if you stay ahead of the curve. Schedule yourself for some quality interaction with experts and peers who are contact center managers. Moral: remember to train your people - - but do not forget yourself!
Look for training that includes both "hard" professional skills appropriate for the functional position (WFM, QA, etc.) as well as the soft skills needed to be a successful team member and a credible leader. Both of these elements are crucial to building the team you want.
Team Building Never Ends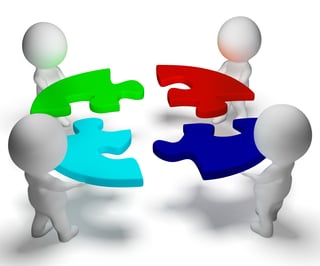 Team building is not a checklist or a single destination. It is an ongoing process that involves a lot of trial balloons and, yes, occasionally some bloopers. Get input as needed to make adjustments and get things running smoothly. Communication is key. You need to communicate hard facts and processes as well as communicate that you care about your team as people. Show them every day that you are developing them as individuals - - and as a team.
Love what you do, train your people and you will be pleased with how your teams develop. As an added plus, they will develop appreciation and respect for you in the process.
---

Bruce Belfiore is Senior Research Executive and CEO of BenchmarkPortal, custodian of the world's largest database of contact center metrics. He hosts the monthly online radio show "CallTalk" and is chancellor of The College of Call Center Excellence, which provides courses for call center professionals. He has consulted for many Fortune 1000 companies, helping them to improve the strategic value, efficiency and effectiveness of their customer contact operations. He is the author of the book Benchmarking At Its Best for Contact Centers and holds bachelor's, MBA and JD degrees from Harvard University.