BY CHRIS TOMSA | September 21, 2017
Some articles give you pointers on how to manage. This article will give you a creative new way to think about managing.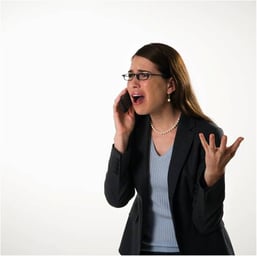 How often do we watch a great musical performance without considering the countless hours of training, studying, and practicing that go into creating that performance? It is easy to overlook the time spent in a practice room and the countless failures, frustration and fatigue that come long before the beauty and artistry of a wonderful musical message.
Now consider the front-line performers in the call center industry who also passionately devote themselves to carrying messages to our most valued listeners: our customers. The performances that our agents provide are not unlike the ones delivered by performing artists, and can be thought of as performance art themselves, with the voice and phone as the instruments, and the scripting or knowledge base being the musical score that plays out our service aria.
Consider training for a moment. How often do we throw untrained individuals into a classroom environment for a few weeks to read through manuals and materials, view slide deck presentations, perhaps doing side-by-side observations, and then toss them out onto the stage of our call center floor with expectations of a great performance?
That is akin to taking students who have never studied piano before, giving them a few weeks of training on scales and fundamental music, and then asking them to perform at Carnegie Hall to a critical and paying audience. Unfortunately, this happens more often than we care to admit, and is it is not surprising that the results often disappoint.
As managers, we must do better. Yes, time and cost are constant issues for call center managers, but we must bring greater creativity to our management execution. We need to think of our agents as performing artists who need time to practice, and require investment in their coaching.
It is important to keep in mind that practicing is a process of habit building, and that practicing correctly, with observed guidance, develops good habits. When we allow agents to repeatedly handle calls in a less than desirable fashion, we are quite simply enabling the development of bad habits. This is well documented in science; there are many articles that support what happens in the human brain when repetitive actions take place. There are pathways that develop and become second nature, so that performing any action, whether correct or incorrect, becomes automatic because it is the most comfortable and most accessible pathway for that person to perform. So, perfect practice really does make perfect, a notion that we must consider adopting in how we view our agents as performers, and how we think of ourselves as coaches.
For the majority, call center coaching consists of evaluating calls, then providing feedback and coaching to agents with insufficient planning and follow-up. This is akin to asking a piano student to perform, and then merely providing an evaluation form about what should be improved upon for the next performance. Where is the coaching? Where is the teacher sitting next to the student on the piano bench saying, "Here, watch me, and then you give it a try?"
For those of you who took music lessons as a young person (and many of you did!), think about how those lessons worked. You sat with a teacher, demonstrating live the skills you had developed since your last lesson. Your teacher provided you with corrections and feedback for improvement, so that you could take those suggestions and utilize them before your next lesson or live performance. These are good notions to consider for our centers.
Role-playing around challenging callers or tricky knowledge management issues in a "practice room" seems a wise way to foster improvement, out of the view of customers. This gives agents a chance to work out issues in front of their coach in a non-confrontational environment, where there are no scores given for the performance, only advice or tips to practice. This also gives the coach and agent a chance to try out new ideas that would never be tried in a live situation in order to expand the range and vocabulary of the agent as a performer and provider of services.
Regular lessons with your agents will help develop skills and foster engagement. Consider the value of hosting monthly performance sessions where agents perform for each other in small groups to demonstrate call handling techniques. This can be particularly helpful if your more experienced agents demonstrate higher skills for your newer or more performance-challenged individuals. Any time spent encouraging your associates to think like performers in engaging your customers, is an investment in time well spent for your business.
Great performance, regardless of the instrument or the performance venue, is based upon the same underlying principles: time dedicated to consistently focused practice, in an environment where the performer is encouraged to succeed and is permitted to make mistakes in their learning, out of the direct view of the ultimate audience. So, the next time we think about agents and how we coach them, take a moment to consider the lessons learned a long time ago in a practice room with an instrument, a music book, and a teacher at our side. Practice truly does make perfect, even in our own call center performance venues.
Tomorrow think of your agents as performers and yourself as their coach – then see how that changes the ways you act and the way they perform.
---

Christopher Tomsa is a Senior Consultant with BenchmarkPortal and an instructor with the College of Call Center Excellence. Previous to joining BenchmarkPortal, Chris was Director of Client services with over 20 years experience directing and managing all operational aspects of an award-winning call center. He led the design of an innovative customer relationship management system that provides scripted pathways for service representatives, which reduced scripting errors from 20% to nearly zero, and training time by 25%. Chris has direct experience designing and implementing programs involving core training and testing, service level improvement, call evaluation, coaching, and performance incentives.