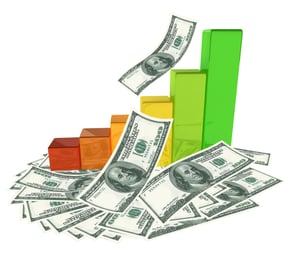 BY BRUCE BELFIORE | September 12, 2019
The end of the year brings two budget items for most managers:
Spending what's left of this year's budget
Submitting (and advocating for) next year's budget.
For contact center managers these are important items, for which I offer some thoughts. This first blog post will focus on what's left of this year's budget.
The major message is: don't let this year's allocations get away from you! Dig through your budget to see what is still available, and find ways to use the money wisely.
Call Center Training is a natural choice for remaining budget money, since it is one of those things that can slip during the course of a busy year. Consistently, we see appropriate training opens the eyes of employees and managers on ways to improve the quality and the efficiency of the service they provide. Look around your center and think about how:
Other uses of existing budget might include:
Benchmarking your center against your industry, to see where you are performing well and where you need future budget to get up to competitive standards
Starting a journey toward excellence, in which you take your benchmarking results and vow to move to a stronger position, perhaps even toward certification.
Sometimes "leftover" budget will be enough to institute a pilot project for a new technology initiative. There is so much new technology and functionality available from vendors - - and they are all anxious to sell. Use that to your advantage. See what sort of pilot you can fashion on a limited budget, and challenge the vendor to show how the pilot has provided real value, in dollars and cents and/or higher satisfaction
Naturally, if you really don't need the budget, you should not waste your company's money. However, for every one center I have seen with too much budget, there are 9+ who need every penny they can get.
I just read about a man, Jimmie Smith, who found a winning lottery ticket in his shirt pocket - - two days before it expired! The prize: $24.1 million!
You may not have $24 million left unused in your 2019 budget. However, whatever you have, think about how to use it - - wisely!
Naturally, we at BenchmarkPortal feel we have proven, results-producing offerings that merit your precious budget dollars. Please let us know if we can be of help.
---

Bruce Belfiore is Senior Research Executive and CEO of BenchmarkPortal, custodian of the world's largest database of contact center metrics. He hosts the monthly online radio show "CallTalk" and is chancellor of The College of Call Center Excellence, which provides courses for call center professionals. He has consulted for many Fortune 1000 companies, helping them to improve the strategic value, efficiency and effectiveness of their customer contact operations. He is the author of the book Benchmarking At Its Best for Contact Centers and holds bachelor's, MBA and JD degrees from Harvard University.