Digital CX is meant to provide a more effortless customer experience across multiple engagement channels. As the channels customers can use to interact with us multiply, customers demand a personalized, consistently positive customer experience as they navigate their engagement. Companies subsequently have developed increasingly complex CX strategies, and these strategies need to empower the contact center agent with smart tools to support traditional voice, live chat and email channels while augmenting these channels with AI-supported digital channels and virtual assistance. While some industries, including financial services and telecom, have eagerly embraced multi-channel CX and the integration of several digital channels, consumer utilities have been slower to adopt these solutions.

But it doesn't need to be this way. The current scarcity of digital CX and integrated multi-channel support within consumer utilities presents a greenfield opportunity. Consumer utilities willing to craft a modern, integrated voice-and-digital CX strategy can realize cost savings and resource efficiencies, reducing cost-of-support for customers, while crafting a customer support environment that makes for happier employees and more satisfied customers. Join Cary Cusumano and Sarah Simon, a pair of CX design professionals at Verizon Business Group, as they help utilities understand "what's in it for them" in adopting digital CX solutions to make their customer support operations both more efficient and more effective. With capital dedicated to meeting regulations and maintaining infrastructure, CX is not always a top priority for utilities. Yet serving a captive audience of utility customers shouldn't mean resigning your support organization to using the last generation's support strategies.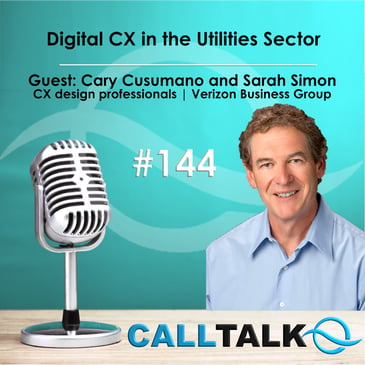 ---
Air Date: Wednesday, November 11, 2020 - 10:00AM/PT
Host: Bruce Belfiore | CEO & Senior Research Analyst | BenchmarkPortal
Guest Speaker: Cary Cusumano and Sarah Simon | CX design professionals | Verizon Business Group
Season: 11 | Episode Number: 12
---
CallTalk Caramel:
Full Show:
---
Guest: Cary Cusumano and Sarah Simon | CX design professionals | Verizon Business Group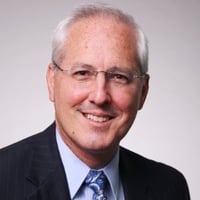 Cary Cusumano is a seasoned Customer Experience (CX) and Design Thinking professional in Verizon Business Group. As a CX Design Strategist, he works with Verizon's largest enterprise clients to articulate, design, and implement their CX strategy and vision. He is a Certified Customer Experience Professional (CCXP) and a 2016 winner of the Customer Experience Professional Association's (CXPA) CX Impact Award. He is also a certified Lean Six Sigma Black Belt and specializes in analysis of unstructured Voice of the Customer data to promote empathy and drive customer-centered process improvements at key points of the customer journey.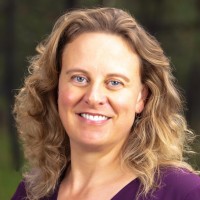 Sarah Simon is a Business Development Manager for Verizon Business Group, with a focus on the design of personalized voice and digital customer experience journeys. Always looking for ways to help make CX improvement approachable, she created and took to market the industry's first and only academically validated CX maturity model. She is the 53rd Certified Customer Experience Professional on record with the CXPA and served more than 5 years on their exclusive CX Experts panel.
Sarah believes great customer experiences don't just happen; they must be mindfully crafted and nurtured over time. She has a deep background in both qualitative and quantitative research methods, using customer intelligence and CX metrics to design smart, effective enterprise CX strategies. Sustainable CX strategies evolve to fulfil changing customer wants and needs while helping the enterprise realize cost efficiencies, retain customers who are a good fit for the business model, and explore novel revenue channels.
An obsessive Colorado outdoorswoman and lifelong athlete, she has summited hundreds of mountains around the world including all of the Colorado Fourteeners and section hikes roughly 75 miles of the Appalachian Trail northbound each year, truly a labor of love.
---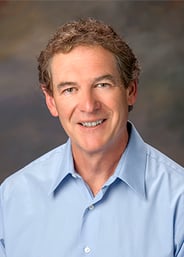 CallTalk Host: Bruce Belfiore | BenchmarkPortal
Bruce Belfiore is a frequent speaker at industry events in the United States and abroad. Bruce is Chancellor of the College of Call Center Excellence, which provides certificated courses to call center professionals, and has taught the course "Call Center Management" at Purdue University. He is the author of the book Benchmarking At Its Best for Contact Centers and has written numerous research papers and best practices studies focused on contact center topics. He is a consultant to call centers in a wide variety of industries seeking to improve their results, and is noted for helping to calculate the financial impact of proposed changes. Bruce holds Bachelors, JD and MBA degrees from Harvard University.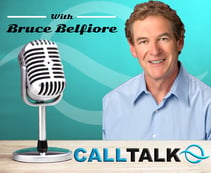 CallTalk is a monthly internet radio program for the customer service industry featuring the most innovative managers and thought leaders in the customer contact field, interviewed by BenchmarkPortal CEO, Bruce Belfiore. Broadcast monthly, directly over the Internet to your desktop, CallTalk covers hot topics that impact today's call center. CallTalk airs without the participation of vendors so that topics will be free from their influence and guided by the needs of its listeners. If you have a topic you would like us to cover, send it to CallTalk@BenchmarkPortal.com.