If you understand the science and principles of Engagement, Gamification, and Incentives, you have the power to change an organization. You can improve morale, increase tenure, see metric improvements of up to 40%, all of which promotes a healthy organization helps you towards your business goals. Building a GREAT program is not as difficult or expensive as you think. Let's take a new look at Gamification, Incentives, and Engagement!

---

Gamification and Engagement have been used in contact centers for some time now and so far, the results have been… mixed. Why do some Gamification and Engagement programs work so well for some organizations, and fall flat for others?
Fresh out of the military and religious service, Elijah stumbled upon Snowfly, a leading gamification-based incentive, engagement, and analytics company, that did things differently. He's seen and participated in effective programs and created tools that have completely transformed organizations and its people. He's now on a mission to spread the message the Gamification, Incentives, and Engagement have a new look.

Air Date: Wednesday, June 19, 2019 - 10AM/PT
Host: Bruce Belfiore | CEO & Senior Research Analyst | BenchmarkPortal
Guest Speaker: Elijah Cox| COO | Snowfly
Season: 10 | Episode Number: 6
---
Guest: Elijah Cox | COO | Snowfly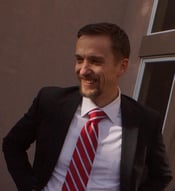 Elijah is the Chief Operating and Technology officer at Snowfly, a leading gamification-based incentive,
engagement, and analytics company. Elijah started as a junior programmer for Snowfly and within a few
years was involved in all operations and consulting within HR, product, and Employee Experience / Engagement. Elijah is passionate about self-improvement, leadership, and organizational health.
---
CallTalk Host: Bruce Belfiore | BenchmarkPortal
Bruce Belfiore is a frequent speaker at industry events in the United States and abroad. Bruce is Chancellor of the College of Call Center Excellence, which provides certificated courses to call center professionals, and has taught the course "Call Center Management" at Purdue University. He is the author of the book Benchmarking At Its Best for Contact Centers and has written numerous research papers and best practices studies focused on contact center topics. He is a consultant to call centers in a wide variety of industries seeking to improve their results, and is noted for helping to calculate the financial impact of proposed changes. Bruce holds Bachelors, JD and MBA degrees from Harvard University.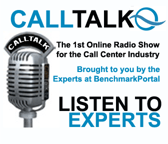 CallTalk is a monthly internet radio program for the customer service industry featuring the most innovative managers and thought leaders in the customer contact field, interviewed by BenchmarkPortal CEO, Bruce Belfiore. Broadcast monthly, directly over the Internet to your desktop, CallTalk covers hot topics that impact today's call center. CallTalk airs without the participation of vendors so that topics will be free from their influence and guided by the needs of its listeners. If you have a topic you would like us to cover, send it to CallTalk@BenchmarkPortal.com.