Excellent customer service requires excellent training - - and a culture that supports learning and doing. You need to articulate the results you hope to obtain in order to determine the training you need.
In this episode of CallTalk Bruce Belfiore and Conner Burt focus on the importance of access, speed and data to your center's success. Please join us for a lively discussion that will both explore these themes and give practical suggestions on how to leverage them best.
---
Air Date: Thursday, October 26, 2017 - 10AM/PT
Host: Bruce Belfiore, CEO & Senior Research Analyst, BenchmarkPortal
Guest Speaker: Connor Burt, COO of Lessonly
Season: 8, Episode Number: 9
---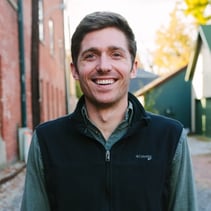 Guest Host Bio
Conner Burt is the Chief Operations Officer at Lessonly, the leader in modern team learning software. He directly oversees Services and Client Experience. Conner lives in Indianapolis with the love of his life, Lena, and a placid dog named Titan.
---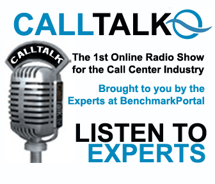 CallTalk is a monthly internet radio program for the customer service industry featuring the most innovative managers and thought leaders in the customer contact field, interviewed by BenchmarkPortal CEO, Bruce Belfiore. Broadcast monthly, directly over the Internet to your desktop, CallTalk covers hot topics that impact today's call center. CallTalk airs without the participation of vendors so that topics will be free from their influence and guided by the needs of its listeners. If you have a topic you would like us to cover, send it to CallTalk@BenchmarkPortal.com.