Change surrounds contact center managers: mergers, systems changes, organizational changes are all high-impact events that present managers with huge challenges. Join us for the final CallTalk episode of 2017 as we explore these issues with our Change Management expert, Steve Ellis. Steve will share his exceptional experiences and walk us through a structured approach to leading contact centers during major changes. Be ready to take notes on tips to prepare your team for both change – and success!
---
Air Date: Thursday, December 7, 2017 - 10:00AM PT / 1:00PM ET
Host: Bruce Belfiore, CEO & Senior Research Analyst, BenchmarkPortal
Guest Speaker: Steve Ellis, Nationally Recognized Customer Service Leader
Season: 8, Episode Number: 10
---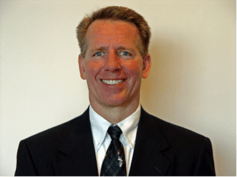 Guest Host Bio
Steve Ellis is a nationally recognized Customer Service leader, with demonstrated success running call centers at Fortune 500 companies in: telecom, cable TV, utility, healthcare, retail and e-commerce sectors. His operations have included B2B, B2C, service, sales and collections. He has had great success in leading large teams with complex work functions, even those operating in highly regulated environments. He has delivered outstanding results in terms of sales growth, cost efficiencies, business transformation, organizational improvement and customer experience. He is comfortable guiding operations large and small, and has overseen a multi-site team of 800. We have known him as an exceptional coach and developer of people, with expert financial acumen, attributes that have served him well in challenging turnaround projects.
---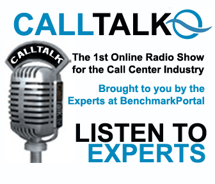 CallTalk is a monthly internet radio program for the customer service industry featuring the most innovative managers and thought leaders in the customer contact field, interviewed by BenchmarkPortal CEO, Bruce Belfiore. Broadcast monthly, directly over the Internet to your desktop, CallTalk covers hot topics that impact today's call center. CallTalk airs without the participation of vendors so that topics will be free from their influence and guided by the needs of its listeners. If you have a topic you would like us to cover, send it to CallTalk@BenchmarkPortal.com.