The Call Center industry can be full of drama that can be a poison to the customer experience, employee satisfaction, agent retention and your overall center performance. In this episode, we will learn how to identify different types of drama and discuss things you can do right now to overcome the negativity associated with drama.

Air Date: Wednesday, February 6, 2019 - 10AM/PT
Host: Bruce Belfiore | CEO & Senior Research Analyst | BenchmarkPortal
Guest Speaker: Eric Berg |CEO | Call Center Pro Consulting and Columnist for the Contact Center Pipeline
Season: 10 | Episode Number: 2
---
Guest: Eric Berg | CEO of Call Center Pro Consulting and Columnist for the Contact Center Pipeline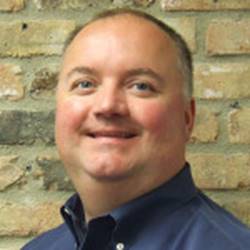 Eric Berg brings over 25 years' experience in the contact center industry. Eric was VP of a 950 seat multi-site contact center operation along with setting up and managing over 200 at -home agents providing exceptional customer experiences for midsized to Fortune 100 companies. Eric is the Founder of one of the largest contact center association in the US, the Midwest Contact Center Association (1,800 members, 450 contact centers), a nationally known expert and consulting on industry best practices, emerging trends, employee engagement, retention and recruitment and screening of top talent.
---
CallTalk Host: Bruce Belfiore | BenchmarkPortal
Bruce Belfiore is a frequent speaker at industry events in the United States and abroad. Bruce is Chancellor of the College of Call Center Excellence, which provides certificated courses to call center professionals, and has taught the course "Call Center Management" at Purdue University. He is the author of the book Benchmarking At Its Best for Contact Centers and has written numerous research papers and best practices studies focused on contact center topics. He is a consultant to call centers in a wide variety of industries seeking to improve their results, and is noted for helping to calculate the financial impact of proposed changes. Bruce holds Bachelors, JD and MBA degrees from Harvard University.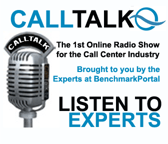 CallTalk is a monthly internet radio program for the customer service industry featuring the most innovative managers and thought leaders in the customer contact field, interviewed by BenchmarkPortal CEO, Bruce Belfiore. Broadcast monthly, directly over the Internet to your desktop, CallTalk covers hot topics that impact today's call center. CallTalk airs without the participation of vendors so that topics will be free from their influence and guided by the needs of its listeners. If you have a topic you would like us to cover, send it to CallTalk@BenchmarkPortal.com.