Maureen Lewandowski of Delta Dental of Wisconsin shares tips on how to get buy-in from your people for major initiatives. She illustrates the roles of well-structured processes and carefully chosen technologies to empower and incentivize employees to improve performance as a team – and attain certified excellence. These are great, practical insights that most mangers can quickly implement in their centers.

Air Date: Wednesday, January 17, 2018 - 10:00AM PT / 1:00PM ET
Host: Bruce Belfiore, CEO & Senior Research Analyst, BenchmarkPortal
Guest Speaker: Maureen Lewandowski, Director, Operations at Delta Dental of Wisconsin
Season: 9, Episode Number: 1
---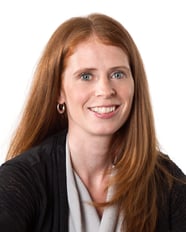 Guest Host Bio
Maureen Lewandowski is the Director, Operations at Delta Dental of Wisconsin. In her current role Maureen oversees claims processing, customer service, data entry, and benefit administrative services. In her 12 years in the call center industry, Maureen has become well-versed in the science of call center staffing, staff management, LEAN methodology, and project management. Currently Maureen is pursuing her MBA through UW-Madison, School of Business, Executive MBA program.
---
CallTalk Host
Bruce Belfiore is a frequent speaker at industry events in the United States and abroad. Bruce is Chancellor of the College of Call Center Excellence, which provides certificated courses to call center professionals, and has taught the course "Call Center Management" at Purdue University. He is the author of the book Benchmarking At Its Best for Contact Centers and has written numerous research papers and best practices studies focused on contact center topics. He is a consultant to call centers in a wide variety of industries seeking to improve their results, and is noted for helping to calculate the financial impact of proposed changes. Bruce holds Bachelors, JD and MBA degrees from Harvard University.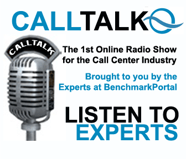 CallTalk is a monthly internet radio program for the customer service industry featuring the most innovative managers and thought leaders in the customer contact field, interviewed by BenchmarkPortal CEO, Bruce Belfiore. Broadcast monthly, directly over the Internet to your desktop, CallTalk covers hot topics that impact today's call center. CallTalk airs without the participation of vendors so that topics will be free from their influence and guided by the needs of its listeners. If you have a topic you would like us to cover, send it to CallTalk@BenchmarkPortal.com.