Are Your Agents Feeling Engaged?
Centers that have unmotivated agents can cost you $10,000-$15,000 per agent.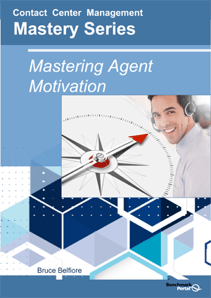 A center without motivated agents is like a boulder chained to your 'management ankle'. Research points to unmotivated agents lowering customer satisfaction and lower productivity. And how about your satisfaction and productivity? A deep breath, some deep thought, and some targeted action can break that boulder down.
In this eBook learn how to:
The Boulder Chained to your Management Ankle
Calculate the Real Cost of Unmotivated Agents
Motivate with Mentoring and Incentives
Download our 20 page ebook today to improve your agent Motivation.
Download eBook
Share this eBook with others