Workforce Management is both science and art. Hear the voice of experience as Rick Lee, Workforce Manager for Convergys, is interviewed by host Bruce Belfiore on his WFM best practices tips. Practitioners who are looking for a deeper level of WFM insight should join this episode.
Air Date: Tuesday, Nov 20, 2018 - 10:00AM PT / 1:00PM ET
Host: Bruce Belfiore, CEO & Senior Research Analyst, BenchmarkPortal
Guest: Rick Seeley, Concentrix
Season: 9, Episode Number: 11
---
Guest: Rick Seeley | Concentrix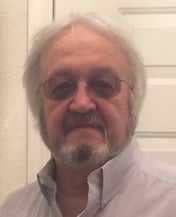 29 years in Workforce Management
Primary experience in WFM Management for Outsourcers.
Multiple Site and Multi skill scheduling experience with multiple WFM Tools
Published Writer in Call Center periodicals and featured Speaker at various events over the 29 years.
Former member of the Board of Directors for NICE User Group
Former leader of DFW Aspect User Group
Founding Board Member for the Society of Workforce Planning Professionals
Currently Senior Manager of WFM for Concentrix
---
CallTalk Host
Bruce Belfiore is a frequent speaker at industry events in the United States and abroad. Bruce is Chancellor of the College of Call Center Excellence, which provides certificated courses to call center professionals, and has taught the course "Call Center Management" at Purdue University. He is the author of the book Benchmarking At Its Best for Contact Centers and has written numerous research papers and best practices studies focused on contact center topics. He is a consultant to call centers in a wide variety of industries seeking to improve their results, and is noted for helping to calculate the financial impact of proposed changes. Bruce holds Bachelors, JD and MBA degrees from Harvard University.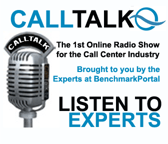 CallTalk is a monthly internet radio program for the customer service industry featuring the most innovative managers and thought leaders in the customer contact field, interviewed by BenchmarkPortal CEO, Bruce Belfiore. Broadcast monthly, directly over the Internet to your desktop, CallTalk covers hot topics that impact today's call center. CallTalk airs without the participation of vendors so that topics will be free from their influence and guided by the needs of its listeners. If you have a topic you would like us to cover, send it to CallTalk@BenchmarkPortal.com.