How contact centers can leverage agent knowledge to improve the products they support. Design for improved Customer Experience while sharing valuable input with other departments: marketing, product development and sales.
Information gathering, analysis and distribution are keys to a quality customer service organization. Feedback shows you the weak spots, while analysis and communication with other parts of your enterprise bring value to the enterprise as a whole. Dr. Van Bennekom will draw the lines between inputs and great outcomes for contact center operations.


Air Date: Wednesday, May 8, 2018 - 10:00AM PT / 1:00PM ET
Host: Bruce Belfiore, CEO & Senior Research Analyst, BenchmarkPortal
Guest Speaker: Dr. Fred Van Bennekom
Season: 9, Episode Number: 5
---
---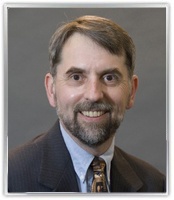 Guest Host Bio: Dr. Fred Van Bennekom
Dr. Fred Van Bennekom helps organizations collect and apply customer and employee feedback in a statistically valid manner. The author of "Customer Surveying: A Guidebook for Service Managers," Fred teaches operations management in Northeastern University's Executive MBA program. Before earning his doctorate, he served as an information systems consultant for Digital Equipment's field service organization. Through his company, Great Brook, Dr. Van Bennekom conducts workshops and advises clients on their survey practices.
---
CallTalk Host
Bruce Belfiore is a frequent speaker at industry events in the United States and abroad. Bruce is Chancellor of the College of Call Center Excellence, which provides certificated courses to call center professionals, and has taught the course "Call Center Management" at Purdue University. He is the author of the book Benchmarking At Its Best for Contact Centers and has written numerous research papers and best practices studies focused on contact center topics. He is a consultant to call centers in a wide variety of industries seeking to improve their results, and is noted for helping to calculate the financial impact of proposed changes. Bruce holds Bachelors, JD and MBA degrees from Harvard University.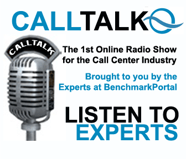 CallTalk is a monthly internet radio program for the customer service industry featuring the most innovative managers and thought leaders in the customer contact field, interviewed by BenchmarkPortal CEO, Bruce Belfiore. Broadcast monthly, directly over the Internet to your desktop, CallTalk covers hot topics that impact today's call center. CallTalk airs without the participation of vendors so that topics will be free from their influence and guided by the needs of its listeners. If you have a topic you would like us to cover, send it to CallTalk@BenchmarkPortal.com.