Join CallTalk
as Keith Fiveson talks to Bruce Belfiore abou
t
boost
ing
your customer experience
and employee engagement
using leadership techniques he has developed over a lifetime of experience. Use these techniques
to empower greater resilienc
e
and create positive experiences
using
breathwork approaches based on science.
You can hear Keith and Bruce on the full CallTalk audio podcast (about 30 minutes) OR view the edited CallTalk Caramel video version (about 10 minutes).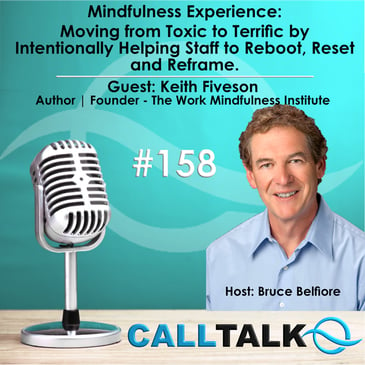 ---
Air Date: Friday, Sept. 30, 2022 - 10:00 AM/PT
Host: Bruce Belfiore | CEO & Senior Research Analyst | BenchmarkPortal
Guest Speaker: Keith Fiveson
Season: 13 | Episode Number: 3
---
CallTalk Caramel video version:
CallTalk audio podcast version - full show:
---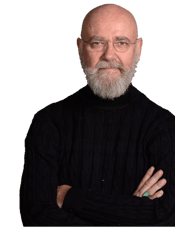 Guest: Keith Fiveson

Keith Fiveson, M.Div, CPC, is a contact center expert, army veteran, two-time cancer survivor, early internet pioneer (AT&T, MCI, BT), meditation teacher, and a certified executive life coach, counselor, and consultant. He started his health and wellness journey in 1992. Over the past thirty years, he has developed his knowledge through enriching experiences in over 48 countries worldwide. For this episode of CallTalk and CallTalk Caramels he brings his experience alive for contact center managers, focusing on the elements that will make them more successful and fulfilled.
---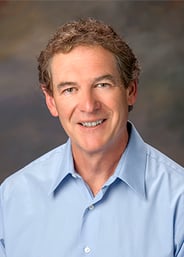 CallTalk Host: Bruce Belfiore | BenchmarkPortal
Bruce Belfiore is a frequent speaker at industry events in the United States and abroad. Bruce is Chancellor of the College of Call Center Excellence, which provides certificated courses to call center professionals, and has taught the course "Call Center Management" at Purdue University. He is the author of the book Benchmarking At Its Best for Contact Centers and has written numerous research papers and best practices studies focused on contact center topics. He is a consultant to call centers in a wide variety of industries seeking to improve their results, and is noted for helping to calculate the financial impact of proposed changes. Bruce holds Bachelors, JD and MBA degrees from Harvard University.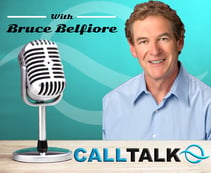 CallTalk is a monthly internet radio program for the customer service industry featuring the most innovative managers and thought leaders in the customer contact field, interviewed by BenchmarkPortal CEO, Bruce Belfiore. Broadcast monthly, directly over the Internet to your desktop, CallTalk covers hot topics that impact today's call center. CallTalk airs without the participation of vendors so that topics will be free from their influence and guided by the needs of its listeners. If you have a topic you would like us to cover, send it to CallTalk@BenchmarkPortal.com.