Knowledge management is foundational the effectiveness of the modern contact center. Metrics from cost per contact and handle time require agents to rapidly find the information they need, and customer satisfaction demands that agents have complete and accurate answers in every situation. Even agent satisfaction is impacted by how a center manages knowledge because their job becomes easier when information is readily accessible and intuitively organized.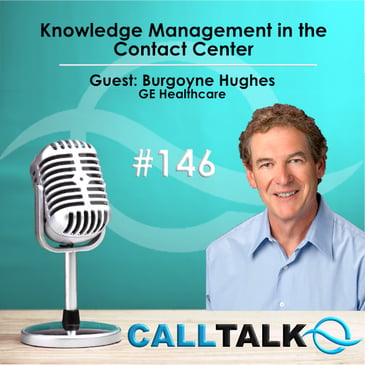 ---
Air Date: Wednesday, January 6, 2020 - 10:00AM/PT
Host: Bruce Belfiore | CEO & Senior Research Analyst | BenchmarkPortal
Guest Speaker: Burgoyne Hughes | GE Healthcare
Season: 12 | Episode Number: 1
---
CallTalk Caramel:
Full Show
---
Guest: Burgoyne Hughes of GE Healthcare

Burg has over 30 years of contact center leadership experience. He designed and implemented the quality assurance program for Staples North American contact centers, then went on to lead the first multi-channel contact center for Staples. He served as Vice-President of Consumer Service at Teleflora where he drove a 20% increase in average order value while establishing industry leading customer service in a highly seasonal environment. Burg then Vice-President of Operations for BuySeasons where his teams regularly earned BIzRate's Circle of Excellence Award for demonstrating exceptional end to end customer experience. Burg is currently in his fifth year as Senior Manager of Call Center Operations for GE Healthcare, where his team recently achieved Center of Excellence recognition from BenchmarkPortal. Burg has presented at a number of industry conferences, including ICMI's Contact Center Conference and Expo, The National Conference on Operations and Fulfillment, CRM Evolution and KM World.
---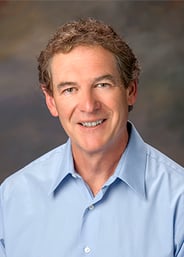 CallTalk Host: Bruce Belfiore | BenchmarkPortal
Bruce Belfiore is a frequent speaker at industry events in the United States and abroad. Bruce is Chancellor of the College of Call Center Excellence, which provides certificated courses to call center professionals, and has taught the course "Call Center Management" at Purdue University. He is the author of the book Benchmarking At Its Best for Contact Centers and has written numerous research papers and best practices studies focused on contact center topics. He is a consultant to call centers in a wide variety of industries seeking to improve their results, and is noted for helping to calculate the financial impact of proposed changes. Bruce holds Bachelors, JD and MBA degrees from Harvard University.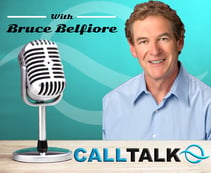 CallTalk is a monthly internet radio program for the customer service industry featuring the most innovative managers and thought leaders in the customer contact field, interviewed by BenchmarkPortal CEO, Bruce Belfiore. Broadcast monthly, directly over the Internet to your desktop, CallTalk covers hot topics that impact today's call center. CallTalk airs without the participation of vendors so that topics will be free from their influence and guided by the needs of its listeners. If you have a topic you would like us to cover, send it to CallTalk@BenchmarkPortal.com.