An experience guarantee goes beyond merely warrantying a product against defects. It encompasses the entire customer journey to promise an experience that never falls short of expectations.

Customer loyalty skyrockets when people trust your brand, product, or service. That trust is earned not by the occasionally wow moment, but by being remarkably consistent.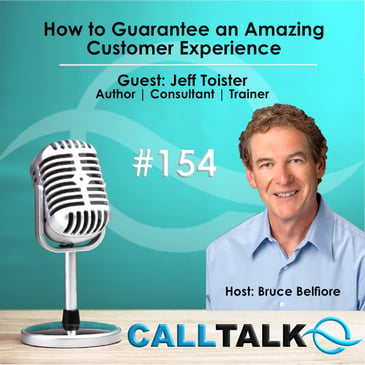 ---
Air Date: Wednesday, Oct. 12, 2021 - 10:00AM/PT
Host: Bruce Belfiore | CEO & Senior Research Analyst | BenchmarkPortal
Guest Speaker: Jeff Toister | Author, Consultant, Trainer
Season: 12 | Episode Number: 9
---
Full Show:
---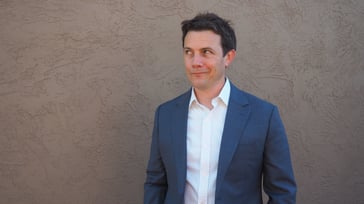 Guest: Jeff Toister | Author, Consultant, Trainer

Jeff Toister is an author, consultant, and trainer who helps companies develop customer-focused cultures.
He's written four books including The Guaranteed Customer Experience. Thousands of customer service professionals around the world subscribe to Jeff's Customer Service Tip of the Week email. More than 500,000 people on six continents have taken one of his video-based training courses on LinkedIn Learning.
Jeff has been recognized as a top influencer by many organizations:
Top 30 customer service professional in the world (Global Gurus)

Top customer experience influencer (Unymira and Panviva)

Top contact center influencer (ICMI and ProcedureFlow)
---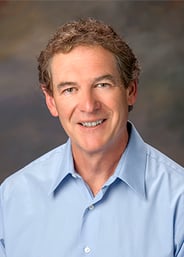 CallTalk Host: Bruce Belfiore | BenchmarkPortal
Bruce Belfiore is a frequent speaker at industry events in the United States and abroad. Bruce is Chancellor of the College of Call Center Excellence, which provides certificated courses to call center professionals, and has taught the course "Call Center Management" at Purdue University. He is the author of the book Benchmarking At Its Best for Contact Centers and has written numerous research papers and best practices studies focused on contact center topics. He is a consultant to call centers in a wide variety of industries seeking to improve their results, and is noted for helping to calculate the financial impact of proposed changes. Bruce holds Bachelors, JD and MBA degrees from Harvard University.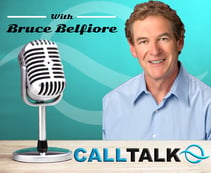 CallTalk is a monthly internet radio program for the customer service industry featuring the most innovative managers and thought leaders in the customer contact field, interviewed by BenchmarkPortal CEO, Bruce Belfiore. Broadcast monthly, directly over the Internet to your desktop, CallTalk covers hot topics that impact today's call center. CallTalk airs without the participation of vendors so that topics will be free from their influence and guided by the needs of its listeners. If you have a topic you would like us to cover, send it to CallTalk@BenchmarkPortal.com.