Join Bruce Belfiore and Mike Dershowitz, CEO and Managing Director of Rethink Staffing, as they discuss a novel approach to managing call centers for outperforming results and creating social and economic impact at the same time. Mike shares his philosophy behind fair trade outsourcing, and some real-world examples that illustrate its sustainability, ethicality, and profitability.

Air Date: Wednesday, July 18, 2018 - 10:00AM PT / 1:00PM ET
Host: Bruce Belfiore, CEO & Senior Research Analyst, BenchmarkPortal
Guest Speaker: Mike Dershowitz, CEO | Rethink Staffing
Season: 9, Episode Number: 7
---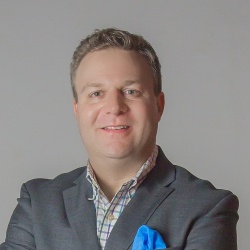 Mike Dershowitz is the CEO of Rethink Staffing, a social impact outsourcing company that aims to make a measurable impact on the lives of people in developing populations.

His idea is to put as many people as possible into impact sourcing work, that pays people up to 3 times the poverty rate of the country they live in and provides them skills in a context that makes them more productive and happy. This will eventually help them become capital owners and contribute to the economic development of their respective communities.

Mike believes he can achieve this goal through social impact outsourcing, a managerial framework that he developed based on impact sourcing and principles of social economics. Join us for a creative and uplifting view of one way our sector can help improve the world.
---
CallTalk Host
Bruce Belfiore is a frequent speaker at industry events in the United States and abroad. Bruce is Chancellor of the College of Call Center Excellence, which provides certificated courses to call center professionals, and has taught the course "Call Center Management" at Purdue University. He is the author of the book Benchmarking At Its Best for Contact Centers and has written numerous research papers and best practices studies focused on contact center topics. He is a consultant to call centers in a wide variety of industries seeking to improve their results, and is noted for helping to calculate the financial impact of proposed changes. Bruce holds Bachelors, JD and MBA degrees from Harvard University.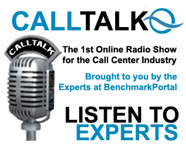 CallTalk is a monthly internet radio program for the customer service industry featuring the most innovative managers and thought leaders in the customer contact field, interviewed by BenchmarkPortal CEO, Bruce Belfiore. Broadcast monthly, directly over the Internet to your desktop, CallTalk covers hot topics that impact today's call center. CallTalk airs without the participation of vendors so that topics will be free from their influence and guided by the needs of its listeners. If you have a topic you would like us to cover, send it to CallTalk@BenchmarkPortal.com.