"Conversational Virtual Agent (sometimes known as chatbots) are all the rage. There has been an explosion, with easily accessed and low-priced conversational frameworks from the likes of Amazon and Google. However, while it's easy to put together a bad conversational application, developing and deploying one that actually provides a useful service for everyone
involved is a different matter.
Join this show to hear about the different channels on which virtual agents can act, how their knowledge base should be structured, the best approach to training, the necessary integrations, and why machine learning, with
all its promise, is not enough to build a conversational agent that you can trust to talk with your customers."

Air Date: Wednesday, April 10, 2019 - 10AM/PT
Host: Bruce Belfiore | CEO & Senior Research Analyst | BenchmarkPortal
Guest Speaker: Livio Pugliese| President and CEO | North American Operations
Season: 10 | Episode Number: 4
---
Livio Pugliese| President and CEO | North American Operations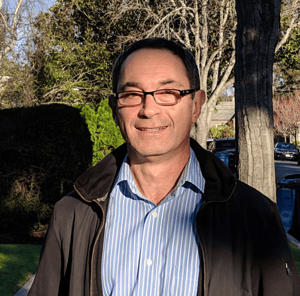 Livio Pugliese has many years of experience in the telecommunications, customer experience and contact center arenas. Livio currently heads the North American operations of Interactive Media – an Italian company active in the conversational customer service field. Previously at Genesys, Livio has held roles in product management and marketing, technology development and R&D.
Livio was born in Italy but has lived in the United States for more than 20 years and is now based in the San Francisco bay area. He holds a degree in Astrophysics from the University of Turin, Italy. Livio likes to ride his motorcycle along the California coast and has recently taken up surfing.
Please connect with Livio at linkedin.com/in/livio-pugliese-761148
---
CallTalk Host: Bruce Belfiore | BenchmarkPortal
Bruce Belfiore is a frequent speaker at industry events in the United States and abroad. Bruce is Chancellor of the College of Call Center Excellence, which provides certificated courses to call center professionals, and has taught the course "Call Center Management" at Purdue University. He is the author of the book Benchmarking At Its Best for Contact Centers and has written numerous research papers and best practices studies focused on contact center topics. He is a consultant to call centers in a wide variety of industries seeking to improve their results, and is noted for helping to calculate the financial impact of proposed changes. Bruce holds Bachelors, JD and MBA degrees from Harvard University.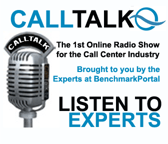 CallTalk is a monthly internet radio program for the customer service industry featuring the most innovative managers and thought leaders in the customer contact field, interviewed by BenchmarkPortal CEO, Bruce Belfiore. Broadcast monthly, directly over the Internet to your desktop, CallTalk covers hot topics that impact today's call center. CallTalk airs without the participation of vendors so that topics will be free from their influence and guided by the needs of its listeners. If you have a topic you would like us to cover, send it to CallTalk@BenchmarkPortal.com.