Lets face it, finding the right work-life balance in a contact center isn't easy. It takes guts to make changes in your center that allow agents to balance their personal life with the company's needs. Unfortunately for contact centers, ignoring an agent's need for work-life balance has high costs. One study from Indeed found that "More than one in four employees (27%) in organizations that are not perceived to support work-life balance plan to leave their companies within the next two years." High turnover is extremely expensive, and employees who feel like they don't have time for family and personal time are more likely to abuse sick leave, experience burn-out, and avoid tasks. If you want to hear ideas about what you can do to improve work-life balance at your center, listen to this CallTalk episode.

Air Date: Wednesday, March 20, 2018 - 9:30AM PT / 12:30PM ET
Host: Bruce Belfiore, CEO & Senior Research Analyst, BenchmarkPortal
Guest Speaker: Sean Vierling, President, LoxySoft
Season: 9, Episode Number: 3
---
---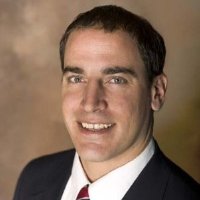 Guest Host Bio: Sean Vierling

During his career, Sean has worked with many Fortune 500 companies that want to optimize call center operations. He has been involved with benchmarking call centers, with contact center training and with workforce management solutions that enable call centers to be more efficient and cost-effective.
Previous to his position with LoxySoft, Sean worked with Teleopti. He served as President of BenchmarkPortal, where he helped launch numerous initiatives including CallTalk in 2009.
Sean graduated from Northern Arizona University with a degree in international marketing. He then obtained a degree in international business from the Haarlem School Business in The Netherlands.
Sean was a member of the U.S. National Whitewater Rafting Team, and took part in the world championships in Prague, Czechoslovakia.
---
CallTalk Host
Bruce Belfiore is a frequent speaker at industry events in the United States and abroad. Bruce is Chancellor of the College of Call Center Excellence, which provides certificated courses to call center professionals, and has taught the course "Call Center Management" at Purdue University. He is the author of the book Benchmarking At Its Best for Contact Centers and has written numerous research papers and best practices studies focused on contact center topics. He is a consultant to call centers in a wide variety of industries seeking to improve their results, and is noted for helping to calculate the financial impact of proposed changes. Bruce holds Bachelors, JD and MBA degrees from Harvard University.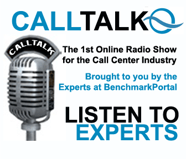 CallTalk is a monthly internet radio program for the customer service industry featuring the most innovative managers and thought leaders in the customer contact field, interviewed by BenchmarkPortal CEO, Bruce Belfiore. Broadcast monthly, directly over the Internet to your desktop, CallTalk covers hot topics that impact today's call center. CallTalk airs without the participation of vendors so that topics will be free from their influence and guided by the needs of its listeners. If you have a topic you would like us to cover, send it to CallTalk@BenchmarkPortal.com.