Huddles can be the team's daily opportunity to communicate and plan. A Huddle Board is the team's tool to record important information and memorialize decisions and goals. If there is a special focus on a particular metric or initiative, the Huddle Board can be used to remind the team and reinforce these initiatives each day.
Listen to this episode of CallTalk and hear Debbie Frazier talk about how the Huddle Board approach was successfully implemented at one of the largest insurance companies in North America. Huddle Boards can be the perfect antidote to the problem of intra-office communications, which our Agent Voices report showed is one of the major weak spots in contact centers today. From announcements to reminders to performance tracking, you can leverage huddles in many useful ways.
---
Air Date: Wednesday, September 13, 2017 - 10AM/PT
Host: Bruce Belfiore, CEO & Senior Research Analyst, BenchmarkPortal
Guest Speaker: Debbie Frazier, Senior Consultant, BenchmarkPortal
Season: 8, Episode Number: 8
---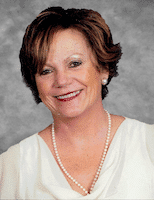 Guest Host Bio: Debbie Frazier, Senior Consultant, BenchmarkPortal
Bruce Belfiore's guest for this edition of CallTalk is Debbie Frazier, Senior Consultant at BenchmarkPortal. Debbie has over three decades of experience in customer service. She started as a customer service supervisor managing inbound calls and correspondence, and over the years added to her experience through assignments as a quality analyst, manual rating supervisor, customer relations manager, customer service manager, and vendor relations manager for outsourced contact center operations. Her responsibilities included recruiting, hiring, training and skill maintenance, all aspects of workforce management, quality assurance, lead generation, technology and process improvements. Debbie also spent two years managing a group of business analysts who responded to Presidential complaints, and she has experience with managing multiple centers.
---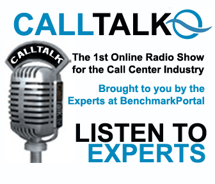 CallTalk is a monthly internet radio program for the customer service industry featuring the most innovative managers and thought leaders in the customer contact field, interviewed by BenchmarkPortal CEO, Bruce Belfiore. Broadcast monthly, directly over the Internet to your desktop, CallTalk covers hot topics that impact today's call center. CallTalk airs without the participation of vendors so that topics will be free from their influence and guided by the needs of its listeners. If you have a topic you would like us to cover, send it to CallTalk@BenchmarkPortal.com.