Contact center managers know that a strong, positive, can-do culture will improve their metrics and make their customers satisfied. However, culture can seem like a complex, difficult thing to turn around, to build, and to maintain. There are some important tips that will help you with this important element of your operation. Bruce Belfiore will ask Jeff Toister to give you the benefit of his experience regarding issues such as:
The importance of leadership in fomenting, forming and furthering customer-focused cultures in the work place

Ways to foster engagement in a way that will build morale

Encouraging senior executive involvement in the life and culture of your center
---
Air Date: Wednesday, August 16, 2017 - 10AM/PT
Host: Bruce Belfiore, CEO & Senior Research Analyst, BenchmarkPortal
Guest Speaker: Jeff Toister, Toister Performance Solutions, Inc
Season: 8, Episode Number: 7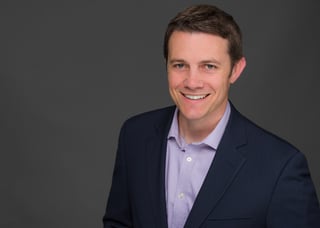 Guest Host Bio: Bruce Belfiore's guest for this edition of CallTalk is Jeff Toister. Jeff helps customer service teams unlock their hidden potential. He is the author of The Service Culture Handbook: A Step-by-Step Guide to Getting Your Employees Obsessed with Customer Service. He has also authored customer service training videos on LinkedIn Learning (a.k.a. Lynda.com) including Customer Service Fundamentals and Phone-Based Customer Service. Jeff was named one of the Top 30 customer service professionals in the world by Global Gurus and is listed as one of the Top 50 Thought Leaders to Follow on Twitter by the International Customer Management Institute. Jeff can be reached at www.toistersolutions.com & www.insidecustomerservice.com


---
---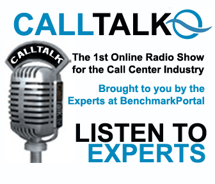 CallTalk is a monthly internet radio program for the customer service industry featuring the most innovative managers and thought leaders in the customer contact field, interviewed by BenchmarkPortal CEO, Bruce Belfiore. Broadcast monthly, directly over the Internet to your desktop, CallTalk covers hot topics that impact today's call center. CallTalk airs without the participation of vendors so that topics will be free from their influence and guided by the needs of its listeners. If you have a topic you would like us to cover, send it to CallTalk@BenchmarkPortal.com.