Are you a member of a contact center industry association? If not, are you thinking about it? This episode of CallTalk will tell you what to look for and how to get the most from your membership.

Contact center industry associations can contribute a lot to the success of your center and your career. However, many managers don't consider joining or, if they do, fail to make the most of their investment. We have brought in an expert who has seen this from both sides, and can tell you how to make the most of the opportunities that associations offer.
To learn more about PACE and Stuart's Special offer click here and use Promo Code (Case sensitive): BMPjoin20
Air Date: Wednesday, May 22, 2019 - 10AM/PT
Host: Bruce Belfiore | CEO & Senior Research Analyst | BenchmarkPortal
Guest Speaker: Stuart Discount| CEO | PACE
Season: 10 | Episode Number: 5
---
Guest: Stuart Discount | CEO | PACE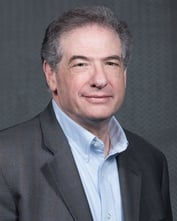 Stuart began his career in the teleservices industry in 1977 and opened his own call center company 1 2 1 Direct Response in 1988. In his role as CEO he grew the company to over 1,000 employees and multiple call centers in the US and Guatemala.
Stuart currently is the Chief Executive Officer at the Professional Association for Customer Engagement (PACE). After 25 years as a volunteer including roles as Chairman of the Board of Directors and Chairman of the Government Affairs committee, Stuart was hired to lead the association as CEO. PACE is the only trade association that is entirely focused on the contact center industry. Stuart has represented the contact center industry in for many years in the halls of Congress and with the FCC and FTC.
---
CallTalk Host: Bruce Belfiore | BenchmarkPortal
Bruce Belfiore is a frequent speaker at industry events in the United States and abroad. Bruce is Chancellor of the College of Call Center Excellence, which provides certificated courses to call center professionals, and has taught the course "Call Center Management" at Purdue University. He is the author of the book Benchmarking At Its Best for Contact Centers and has written numerous research papers and best practices studies focused on contact center topics. He is a consultant to call centers in a wide variety of industries seeking to improve their results, and is noted for helping to calculate the financial impact of proposed changes. Bruce holds Bachelors, JD and MBA degrees from Harvard University.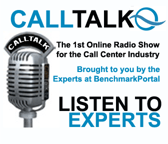 CallTalk is a monthly internet radio program for the customer service industry featuring the most innovative managers and thought leaders in the customer contact field, interviewed by BenchmarkPortal CEO, Bruce Belfiore. Broadcast monthly, directly over the Internet to your desktop, CallTalk covers hot topics that impact today's call center. CallTalk airs without the participation of vendors so that topics will be free from their influence and guided by the needs of its listeners. If you have a topic you would like us to cover, send it to CallTalk@BenchmarkPortal.com.