Does your contact center struggle with getting agents floor ready – you won't want to miss this episode!

Ever have a bad experience with a contact center agent? Why do you think this happened? One answer may be poor training or poor coaching – either way these situations can be avoided. Join us for our next discussion to hear Nancy Munro share tips and advice on how contact centers can build better and more effective training programs.
To reach out to Nancy please contact her at Nancy@verbaltransactions.com
Air Date: Wednesday, July 31, 2019 - 10AM/PT
Host: Bruce Belfiore | CEO & Senior Research Analyst | BenchmarkPortal
Guest Speaker: Nancy Munro| CEO | Verbal Transactions
Season: 10 | Episode Number: 7
---
---
Guest: Nancy Munro | CEO | Verbal Transactions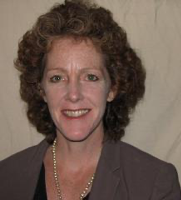 Nancy Munro, CEO of Verbal Transactions, has over 28 years in helping organizations implement and deploy voice enablement solutions. Nancy has worked with organization's like CVS, AT&T and Microsoft, helping them decipher how best to address performance challenges that align to their structural capabilities and revenue goals.
Nancy pioneered voice-enabled technologies in the corporate space and was the first to launch an interactive audio role-playing simulator. Her current solutions leverage speech recognition and AI to provide a scalable and immersive learning application.
Nancy speaks at various conferences such as the eLearning Guild, ASTD, and AA-ISP and was the Chair of the MIT Enterprise Forum of Chicago for three years.
---
CallTalk Host: Bruce Belfiore | BenchmarkPortal
Bruce Belfiore is a frequent speaker at industry events in the United States and abroad. Bruce is Chancellor of the College of Call Center Excellence, which provides certificated courses to call center professionals, and has taught the course "Call Center Management" at Purdue University. He is the author of the book Benchmarking At Its Best for Contact Centers and has written numerous research papers and best practices studies focused on contact center topics. He is a consultant to call centers in a wide variety of industries seeking to improve their results, and is noted for helping to calculate the financial impact of proposed changes. Bruce holds Bachelors, JD and MBA degrees from Harvard University.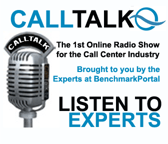 CallTalk is a monthly internet radio program for the customer service industry featuring the most innovative managers and thought leaders in the customer contact field, interviewed by BenchmarkPortal CEO, Bruce Belfiore. Broadcast monthly, directly over the Internet to your desktop, CallTalk covers hot topics that impact today's call center. CallTalk airs without the participation of vendors so that topics will be free from their influence and guided by the needs of its listeners. If you have a topic you would like us to cover, send it to CallTalk@BenchmarkPortal.com.